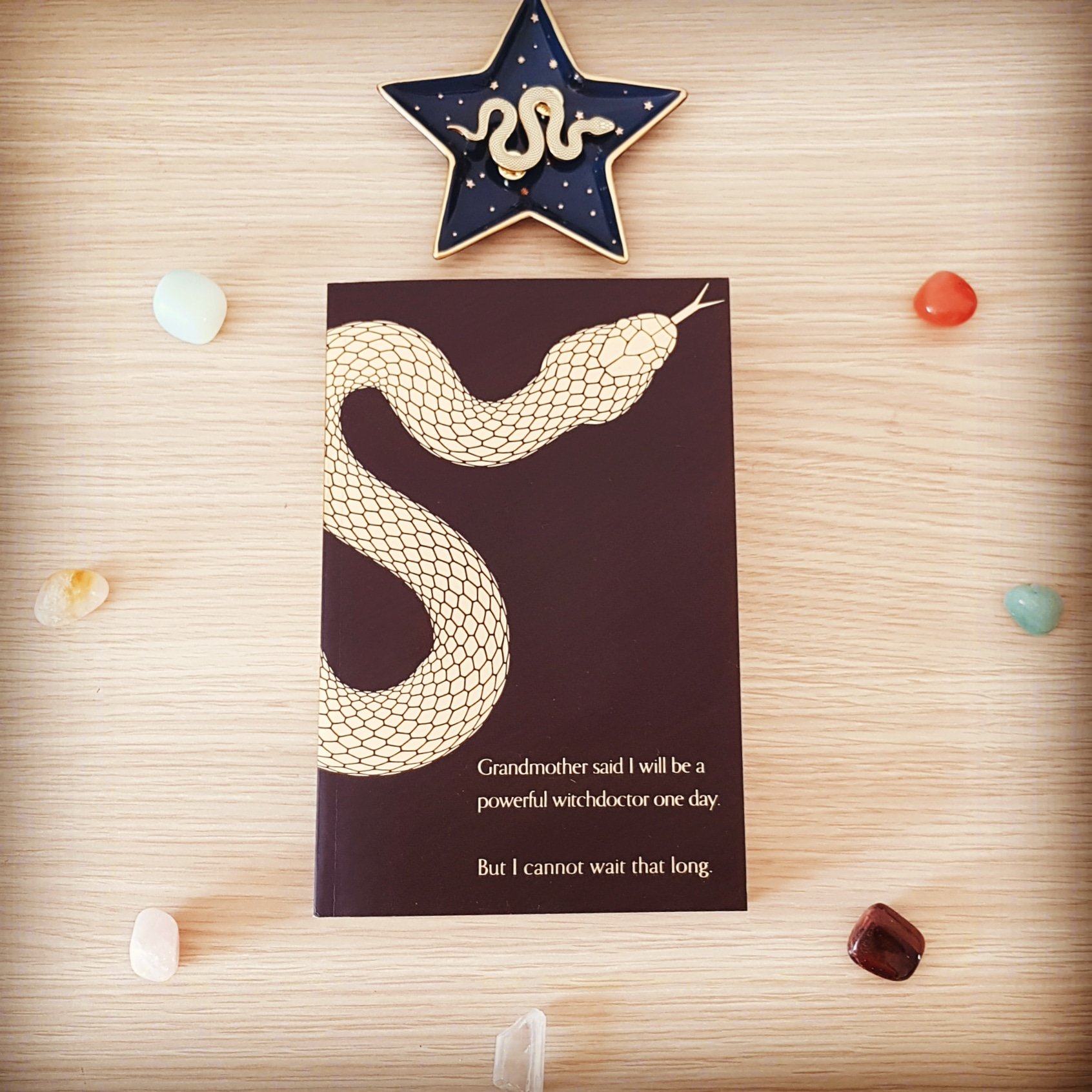 She tastes of firestorms and ashes,
Of new beginnings and endings.
She is the monster stalking the dark,
The savior guarding the light.
She sleeps in a pit of vipers and fire,
And awakes in a windstorm of fury.
-Song of the Unnamed
Rating: 4.5 stars, rounded up to 5.
Arrah is the sixteen year old daughter of two powerful witchdoctors, born to two long lines of powerful witchdoctors. Every year she waits for magic of her own, and every year Heka moves past her. When her last chance passes and she still has no magic of her own, Arrah has no time to dwell on the loss of the future she's always dreamed of. Children are going missing, and Arrah might be the only one who can find them. There is one more way that she can use magic, but the cost is high. Every spell might be her last.
This review has actually been hard to write, because I'm so enamoured with Kingdom of Souls. Honestly my only criticism is that there was a section of part 3 that I found a little slow but even saying that I read the majority of this book in one sitting and the pacing still felt really, really good. I've been loving the quality of the #ownvoices books coming out lately, and I need more diverse fantasy like this, and Gods of Jade and Shadow. Teach me your mythology and culture, please!!
Kingdom of Souls is dark, and there are lots of applicable trigger warnings to pay mind to. Rena has a really good list on Goodreads if you need to check them, and they're worth paying mind to. Despite that, I felt that the darkness in this novel was really well balanced. It wasn't overwhelmingly dark, and while a large portion of this novel is focused on Arrah's helplessness in the face of witchdoctors and demons that are much, much more powerful than herself, it doesn't make the novel seem miserable or hopeless. The West-African setting is beautiful, and I loved the city versus tribal comparisons and how the two cultures were blended together, particularly for Arrah who was living between two belief systems, between Heka and the Orishas.
I think it was Arrah herself that I loved the most, though. She's passionate and brave, willing to sacrifice everything over and over if it means that she can do the right thing. Even in the face of some truly horrible losses, she stands back up and keeps fighting. I was mostly expecting the traditional YA trope of a young witch-to-be who doesn't have her magic right up until she needs it where she proves herself to be the chosen one. That didn't happen here, and I loved Arrah all the more for it. Arrah is massively, massively outmatched. Even with risky charlatan magic that could take her life at any moment, she's weak compared to her enemies. But she doesn't care. There's right and there's wrong, and if she's the only one that can do right then she believes she has to, no matter the personal risk. She's a true heroine, fighting past her believable flaws. Her relationship with her mother is powerfully written, and her sorrow at never quite matching up to her expectations is something that I think most young women can relate to. I can't talk in too much detail about the rest of the book, because it's packed with twists that are better if they're truly unexpected, but Arrah is a character I can't wait to read more about. Especially after the way this book ended. The final line gave me chills for a good twelve hours after I finished the book.
All in all, I can't wait for the next part of this series to arrive, and I'm about ready to trade some of my years if it means getting the book just a little bit faster.
ARC received from Netgalley, this had no bearing on my review and all opinions are honest and my own.