Welcome to my monthly check in where I look at my review copy TBR pile to hold myself accountable to my personal target of keeping it under 5 review copies at any one time! Scroll through and be sure to tell me what I should read next!
Since the last review round up, I've read 17 review copies! But my numbers didn't get that much better – I'm down to 11 review copies and 12 requested though, so I'm slowly heading for my target! My percentage started on 73% and I'm starting this month with 88%. At one point I was on 92%, that elusive 100% is nearly in my hands. My goal for October is to get all my 2020 arcs read, ready for the clear ur shit readathon in November and December.
My Netgalley shelf: 9 TBR!
Audiobooks: 0!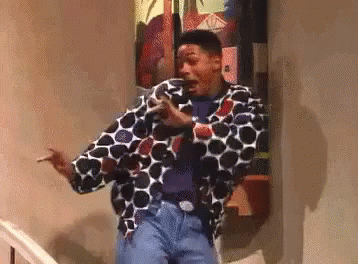 ---
eARCs: 9!
All the Stars and Teeth by Adalyn Grace
Release date: 4 August 2020!
Summary: As princess of the island kingdom Visidia, Amora Montara has spent her entire life training to be High Animancer – the master of souls. The rest of the realm can choose their magic, but for Amora, it's never been a choice. To secure her place as heir to the throne, she must prove her mastery of the monarchy's dangerous soul magic. When her demonstration goes awry, Amora is forced to flee. She strikes a deal with Bastian, a mysterious pirate: he'll help her prove she's fit to rule, if she'll help him reclaim his stolen magic. But sailing the kingdom holds more wonder – and more peril – than Amora anticipated. A destructive new magic is on the rise, and if Amora is to conquer it, she'll need to face legendary monsters, cross paths with vengeful mermaids, and deal with a stow-away she never expected… or risk the fate of Visidia and lose the crown forever.
---
The Once and Future Witches by Alix E. Harrow
Release date: 15 October 2020!
Summary: In 1893, there's no such thing as witches. There used to be, in the wild, dark days before the burnings began, but now witching is nothing but tidy charms and nursery rhymes. If the modern woman wants any measure of power, she must find it at the ballot box.
But when the Eastwood sisters–James Juniper, Agnes Amaranth, and Beatrice Belladonna–join the suffragists of New Salem, they begin to pursue the forgotten words and ways that might turn the women's movement into the witch's movement. Stalked by shadows and sickness, hunted by forces who will not suffer a witch to vote-and perhaps not even to live-the sisters will need to delve into the oldest magics, draw new alliances, and heal the bond between them if they want to survive. There's no such thing as witches. But there will be.
---
Descendant of the Crane by Joan He
Release date: 16 June 2020!
Summary: Princess Hesina of Yan has always been eager to shirk the responsibilities of the crown, but when her beloved father is murdered, she's thrust into power, suddenly the queen of an unstable kingdom. Determined to find her father's killer, Hesina does something desperate: she engages the aid of a soothsayer—a treasonous act, punishable by death… because in Yan, magic was outlawed centuries ago.
Using the information illicitly provided by the sooth, and uncertain if she can trust even her family, Hesina turns to Akira—a brilliant investigator who's also a convicted criminal with secrets of his own. With the future of her kingdom at stake, can Hesina find justice for her father? Or will the cost be too high?
---
Warmaidens by Kelly Coon
Release date: 20 October 2020!
Summary: Just a few moons after escaping the tomb in Alu, Kammani and the other runaway maidens have found refuge in the city-state of Manzazu. There, Kammani has become a respected healer, especially among the warriors she's brought back from the brink of death. Now that the nightmares of Alu are fading, she can finally decide whether or not to take Dagan's hand in marriage.
But when an assassin murders a healer he believes is Kammani and attempts to kill the displaced queen of Alu, the maidens realize they've been found.
Hungry for revenge, Manzazu's queen wants to strike back at Alu with her fiercest weapons—her scorpion warrior maidens—but Kammani knows that war harms more than it heals. To save the innocents and any chance of a future with Dagan, Kammani must take down Alu's ruler before their lives burn up in the flames of war.
---
Phoenix Extravagant by Yoon Ha Lee
Release date: 15 October 2020!
Summary: Gyen Jebi isn't a fighter or a subversive. They just want to paint. One day they're jobless and desperate; the next, Jebi finds themself recruited by the Ministry of Armor to paint the mystical sigils that animate the occupying government's automaton soldiers.
But when Jebi discovers the depths of the Razanei government's horrifying crimes—and the awful source of the magical pigments they use—they find they can no longer stay out of politics.
What they can do is steal Arazi, the ministry's mighty dragon automaton, and find a way to fight…
---
Liberty & Justice for All by Carrie Harris
Release date: 3 November 2020!
Summary: Two exceptional students face their ultimate test when they answer a call for help, in the first thrilling Xavier's Institute novel, focused on the daring exploits of Marvel's mutant heroes
As part of their training at the New Charles Xavier Institute, Triage and Tempus are allowed to attempt their first solo flying mission. Some way into their mission, they pick up an urgent SOS message – Sentinels are attacking a superpowered mutant, who is struggling to protect an injured politician. When they abandon their lesson and answer the call, however, the identity of both will cause the two young X-Men far more problems than they bargained for.
---
These Violent Delights by Chloe Gong
Release date: 17 November 2020!
Summary: The year is 1926, and Shanghai hums to the tune of debauchery.
A blood feud between two gangs runs the streets red, leaving the city helpless in the grip of chaos. At the heart of it all is eighteen-year-old Juliette Cai, a former flapper who has returned to assume her role as the proud heir of the Scarlet Gang—a network of criminals far above the law. Their only rivals in power are the White Flowers, who have fought the Scarlets for generations. And behind every move is their heir, Roma Montagov, Juliette's first love…and first betrayal.
But when gangsters on both sides show signs of instability culminating in clawing their own throats out, the people start to whisper. Of a contagion, a madness. Of a monster in the shadows. As the deaths stack up, Juliette and Roma must set their guns—and grudges—aside and work together, for if they can't stop this mayhem, then there will be no city left for either to rule.
---
Secret Santa by Andrew Shaffer
Release date: 10 November 2020!
Summary: Out of work for months, Lussi Meyer is desperate to work anywhere in publishing. Prestigious Blackwood-Patterson isn't the perfect fit, but a bizarre set of circumstances leads to her hire and a firm mandate: Lussi must find the next horror superstar to compete with Stephen King, Anne Rice, and Peter Straub. It's the '80s, after all, and horror is the hottest genre.
But as soon as she arrives, Lussi finds herself the target of her co-workers' mean-spirited pranks. The hazing reaches its peak during the company's annual Secret Santa gift exchange, when Lussi receives a demonic-looking object that she recognizes but doesn't understand. Suddenly, her coworkers begin falling victim to a series of horrific accidents akin to a George Romero movie, and Lussi suspects that her gift is involved. With the help of her former author, the flamboyant Fabien Nightingale, Lussi must track down her anonymous Secret Santa and figure out the true meaning of the cursed object in her possession before it destroys the company—and her soul.
---
The Temple House Vanishing by Rachel Donohue
Release date: 20 February 2020!
Summary: Twenty-five years ago, a sixteen-year-old schoolgirl and her charismatic teacher disappeared without trace…
In an elite Catholic girls' boarding-school the pupils live under the repressive, watchful gaze of the nuns. Seeking to break from the cloistered atmosphere two of the students – Louisa and Victoria – quickly become infatuated with their young, bohemian art teacher, and act out passionately as a result. That is, until he and Louisa suddenly disappear.
Years later, a journalist uncovers the troubled past of the school and determines to resolve the mystery of the missing pair. The search for the truth will uncover a tragic, mercurial tale of suppressed desire and long-buried secrets. It will shatter lives and lay a lost soul to rest.
---
My physical stack: 0 TBR!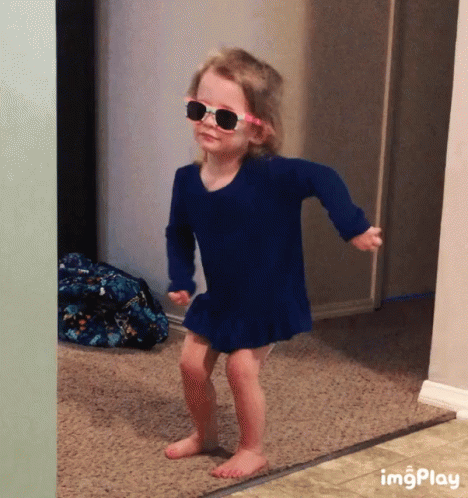 ---
Other eARCs: 2 to go!
Last Night at the Telegraph Club by Malinda Lo
Release date: 19 January 2021!
Summary: "That book. It was about two women, and they fell in love with each other." And then Lily asked the question that had taken root in her, that was even now unfurling its leaves and demanding to be shown the sun: "Have you ever heard of such a thing?"
Seventeen-year-old Lily Hu can't remember exactly when the question took root, but the answer was in full bloom the moment she and Kathleen Miller walked under the flashing neon sign of a lesbian bar called the Telegraph Club. America in 1954 is not a safe place for two girls to fall in love, especially not in Chinatown. Red-Scare paranoia threatens everyone, including Chinese Americans like Lily. With deportation looming over her father—despite his hard-won citizenship—Lily and Kath risk everything to let their love see the light of day.
---
All Our Hidden Gifts by Caroline O'Donoghue
Release date: 30 March 2021!
Summary: After Maeve finds a pack of tarot cards while cleaning out a closet during her in-school suspension, she quickly becomes the most sought-after diviner at St. Bernadette's Catholic school. But when Maeve's ex–best friend, Lily, draws an unsettling card called The Housekeeper that Maeve has never seen before, the session devolves into a heated argument that ends with Maeve wishing aloud that Lily would disappear. When Lily isn't at school the next Monday, Maeve learns her ex-friend has vanished without a trace.

Shunned by her classmates and struggling to preserve a fledgling romance with Lily's gender-fluid sibling, Roe, Maeve must dig deep into her connection with the cards to search for clues the police cannot find—even if they lead to the terrifying Housekeeper herself. Set in an Irish town where the church's tight hold has loosened and new freedoms are trying to take root, this sharply contemporary story is witty, gripping, and tinged with mysticism.
---
Pending: 12 requests 😬
---